The After Show Body Cleanser
Regular price

$0.00

Sale price

$37.00
Because all the world's a stage, The After Show Body Cleanser offers a one-of-a-kind way to prepare your skin to glow in the limelight. Utilizing the same oil-based gel texture as the other After Show cast members, the Body Cleanser provides a luxurious bathing experience. Allow yourself to be transported by the lush and revitalizing citrus aroma while preparing your skin for your uniquely choreographed day. This innovative non-foaming, non-stripping Body Cleanser removes dirt and grime while leaving the skin supple and moisturized.  Glow in the radiance of you.
Featured Ingredients: 
Sucrose Laurate — A gentle emulsifier and surfactant that also helps to thicken oils. Used to create a lush moisturizing cleanse. 

Citrus and Mango Extracts — The extract blend that creates the revitalizing aroma.
Sodium Hyaluronate — An effective form of hyaluronic acid, used to help keep dehydration at bay.
Directions
Best for Skin Conditions
Ingredients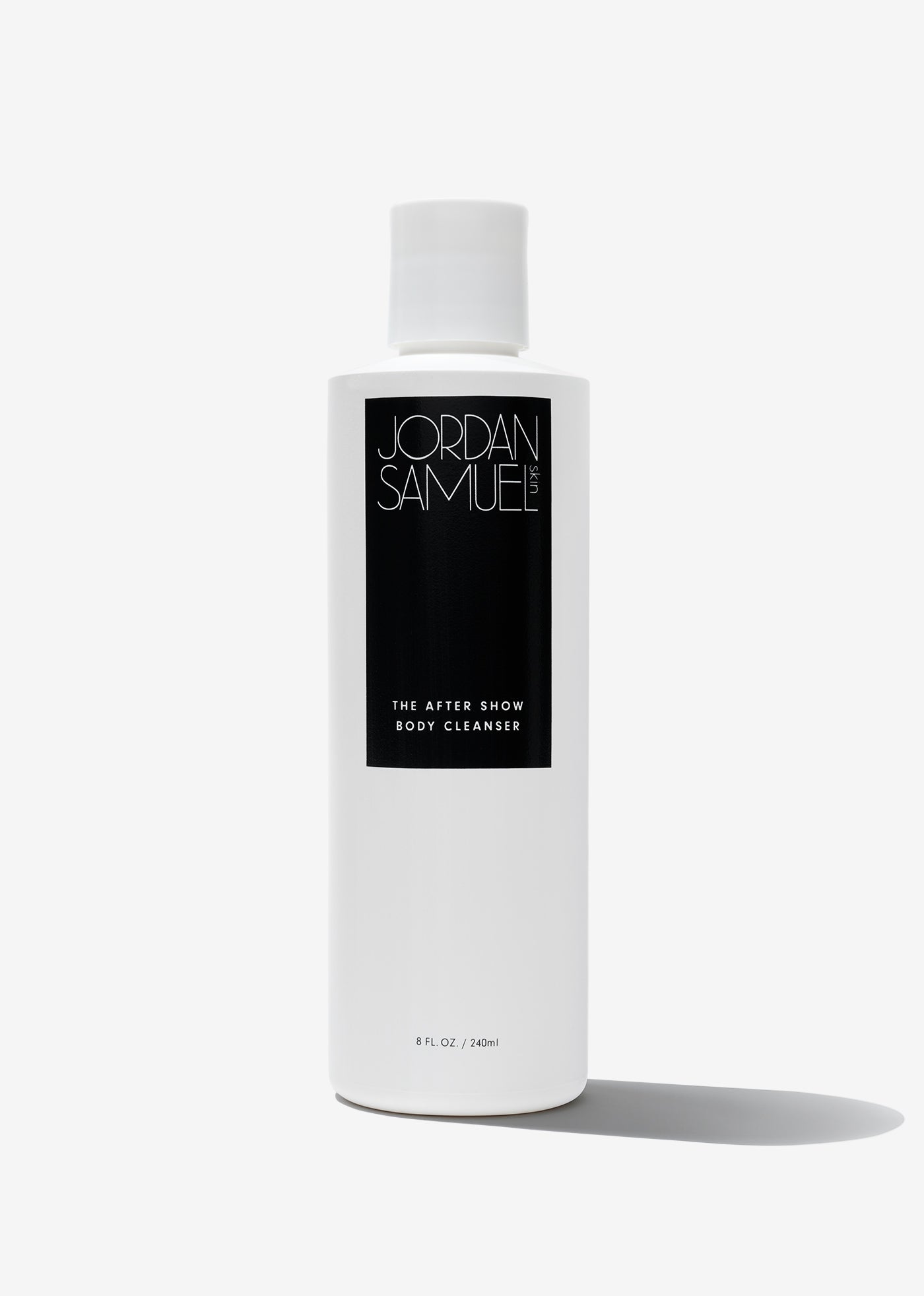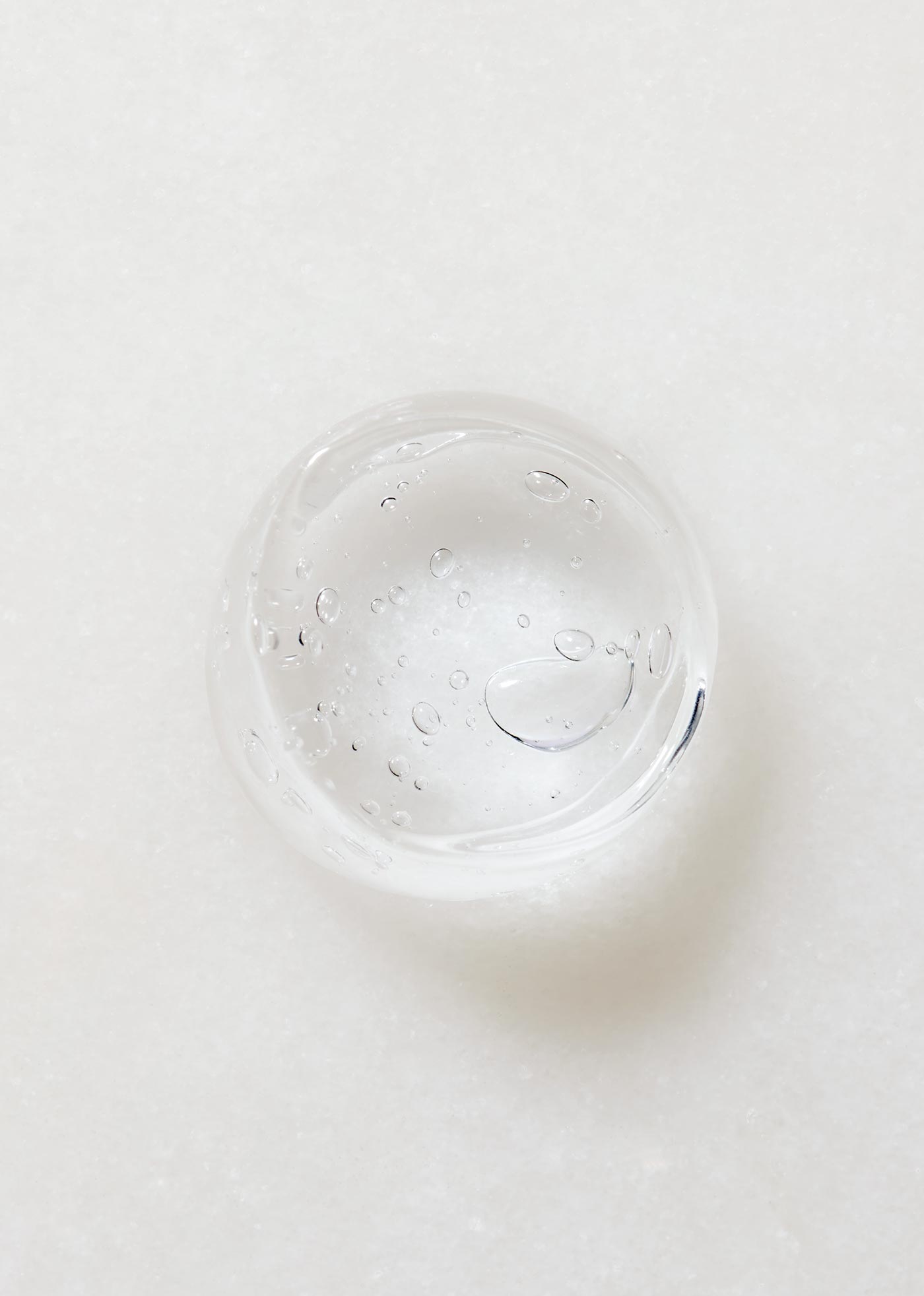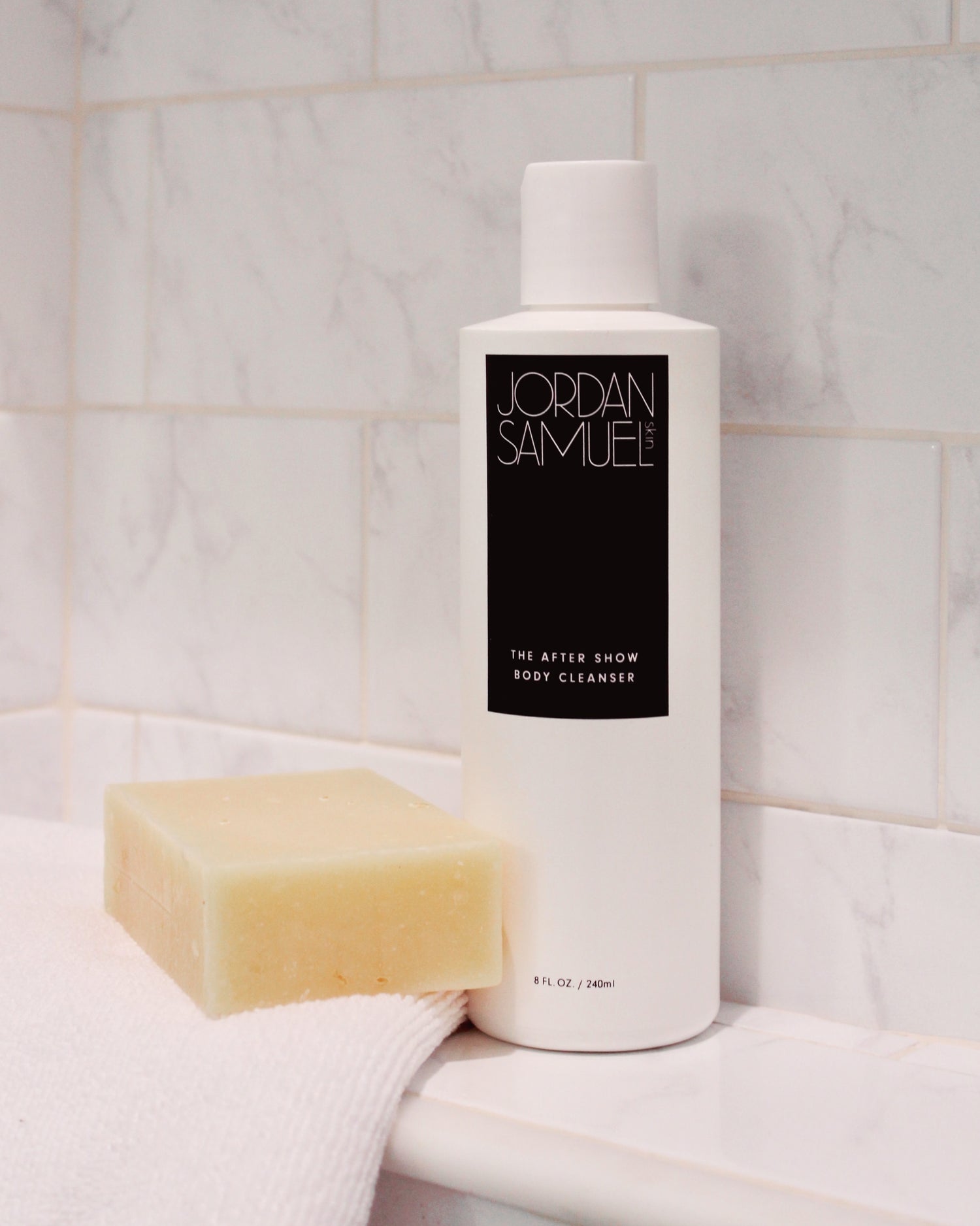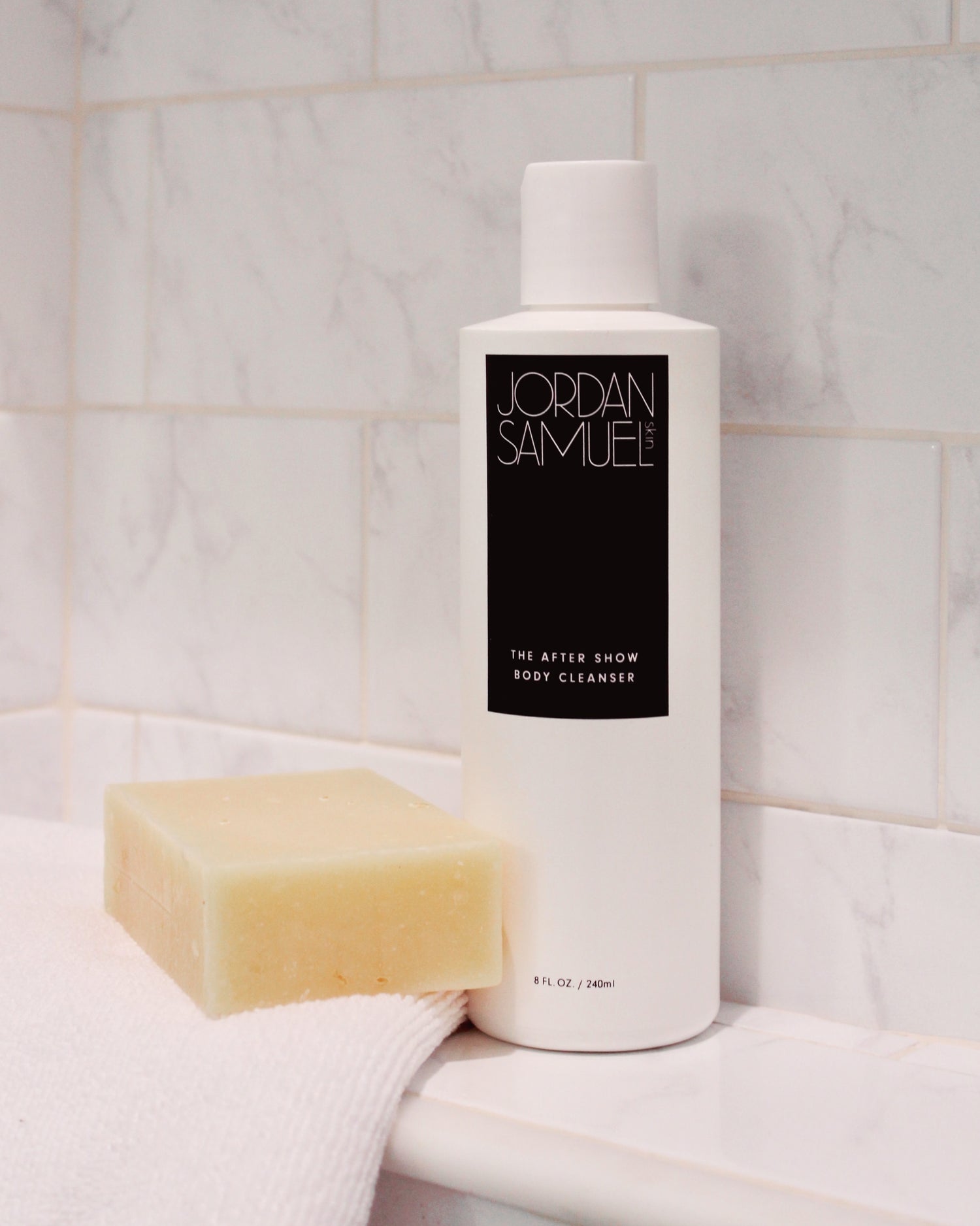 Jordan Says...
"People often choose gentle facial cleansers while using harsher body cleansers, such as dehydrating soaps and foaming shower gels. For that reason, I wanted to create a luxurious body cleanser using the same gel-to-oil texture as our popular After Show facial cleansers. This rich body cleanser can be used on wet or dry skin and helps to leave the skin feeling soft, silky and smelling of the signature After Show scent!"
"It's fitting that this Jordan Samuel product is called a body cleanser instead of a body wash, because it feels just as luxurious as the formulas I use on my face. And with hyaluronic acid and grapeseed oil, The After Show Body Cleanser is made with the same quality ingredients, too. And did I mention how much I love the citrusy scent? And the milky texture? OK, I'll stop."

Dianna Mazzone, Allure
"It's fitting that this Jordan Samuel product is called a body cleanser instead of a body wash, because it feels just as luxurious as the formulas I use on my face. And with hyaluronic acid and grapeseed oil, The After Show Body Cleanser is made with the same quality ingredients, too. And did I mention how much I love the citrusy scent? And the milky texture? OK, I'll stop."

Dianna Mazzone, Allure