Hydrate The Mist
Regular price

$0.00

Sale price

$29.00
Now with a gentler mister! A twist on the best selling Hydrate Facial Serum, this daily hydration mist will keep your cells bathed in humectants all day long! Keep this mist handy backstage, at the office, on flights (1 fl oz size) or anywhere your skin needs a pick-me-up. And due to popular demand, the new smaller size comes in a plastic bottle, great for the beach or poolside!
Featured Ingredients: 
Red Seaweed (Chondrus Crispus Extract and Lithothamnion Calcareum Extract) — An uber hydrating ingredient that also offers antioxidant properties. Used to pull water into the skin.
Cucumber extract — Used to calm, cool and soothe the skin. Provides antioxidant properties as well as giving a subtle scent.

Glycerin — A humectant used to hydrate the skin, helping to keep it soft and supple.
Directions
Best for Skin Conditions
Ingredients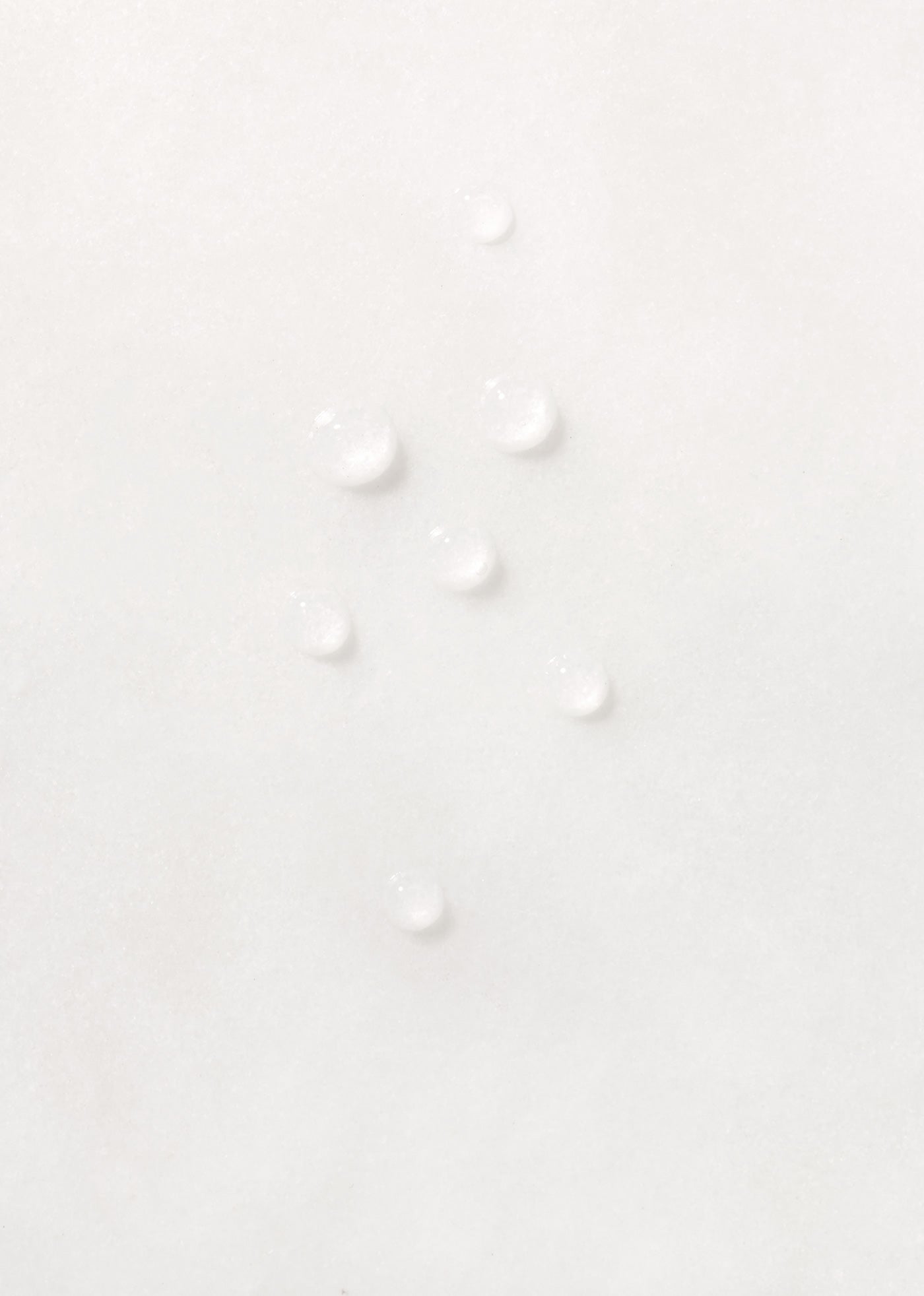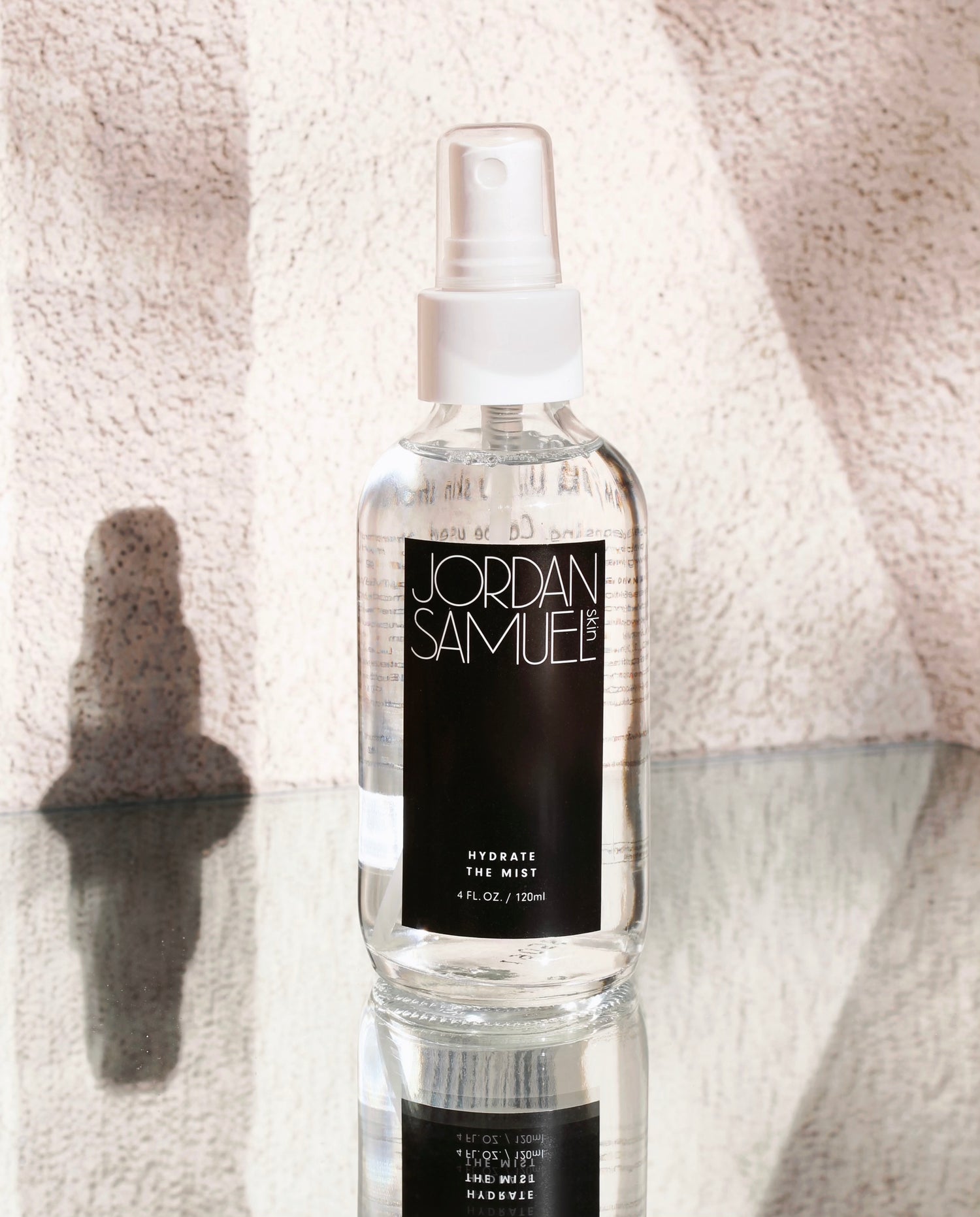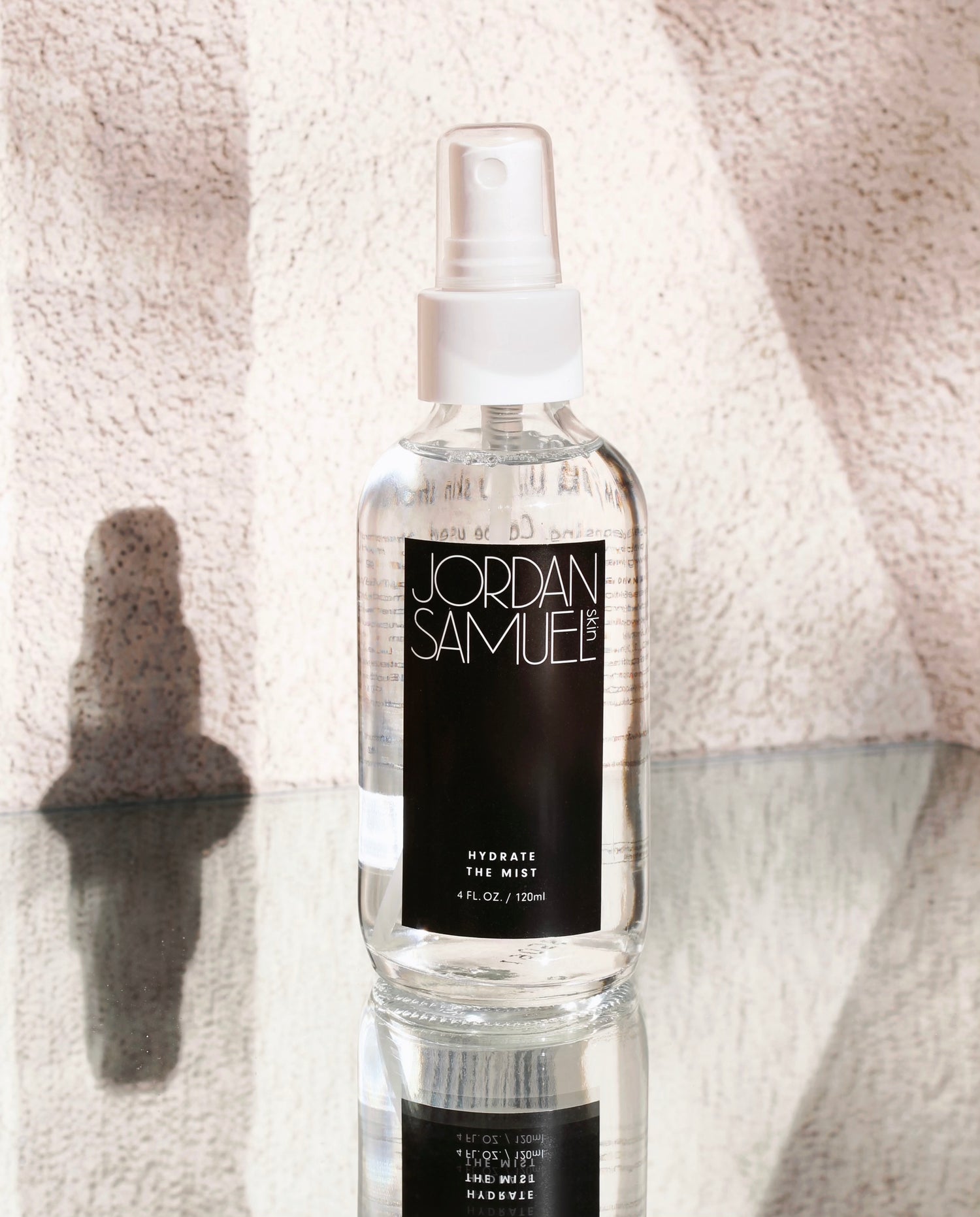 Jordan Says...
"I wanted a mist that was oil-free yet super hydrating to keep your skin juicy and glowing, whether used as a post-cleansing toning step or a refreshing rehydrator all throughout the day. Combining red seaweed, glycerin and hyaluronic acid, Hydrate the Mist is sure to quench your skin's thirst."
"My favorite face mist that I've ever used, this miracle mist boasts not only hyaluronic acid, but also hydrating antioxidant red seaweed, soothing cucumber, and hydration powerhouse glycerin. Mist this on your face in between each step in your skincare and you will see plumper, healthier, more hydrated skin instantly… Don't sleep on this one."

EDGE Media Network, June 2022
"My favorite face mist that I've ever used, this miracle mist boasts not only hyaluronic acid, but also hydrating antioxidant red seaweed, soothing cucumber, and hydration powerhouse glycerin. Mist this on your face in between each step in your skincare and you will see plumper, healthier, more hydrated skin instantly… Don't sleep on this one."

EDGE Media Network, June 2022